30'x40' Prefabricated Steel Building Price
How Much Does a 30×40 Steel Building Cost?
When potential customers call in to Sunward Steel for a price quote, we start by asking for the details of the project. What are you building? Where will the pre-fabricated structure be located? Will it face harsh weather?
An average 30'x40' steel building cost range is from $9,100 to $11,000*. When broken down into a price per square foot, 30'x40′ steel building prices currently range between $7.50 and $9.00 per sq ft*.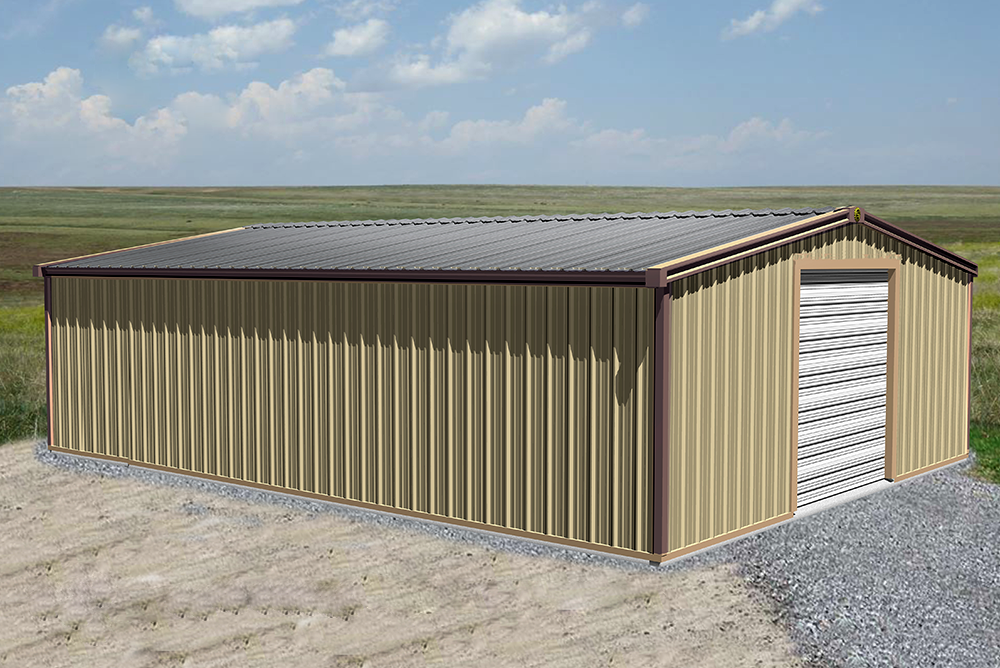 Thinking About Purchasing a 30×40 Steel Building?
Here's what you need to know.
Whether you're planning on building a two car garage, equipment storage unit, workshop, or metal barn there are many factors to consider in order to nail down a price point for your steel structure. Once you have all of the components outlined and a plan of action it's easiest to determine price points. With a building that's designed for your needs, the cost will also vary based on its features.
The most common features typically associated with a 30'x40' metal building are doors, garages, windows, siding, etc.
These questions will help you get started pricing your building. Considering purchasing a pre-engineered metal building for commercial or industrial use in your area? Get a custom steel building price quote.
*Average pricing is based on current price of steel, which is subject to change at any time.
Get Detailed 30'x40' Quote