80'x100' Prefabricated Steel Building Price
How Much Does a 80×100 Steel Building Cost?
An 80'x100' metal building cost can range anywhere from $47,000 to $60,500*. Keep in mind that when working with a steel building manufacturer, the cost is typically broken down into a price per square foot. Square footage steel building prices are currently listed between $5.80 and $7.50*.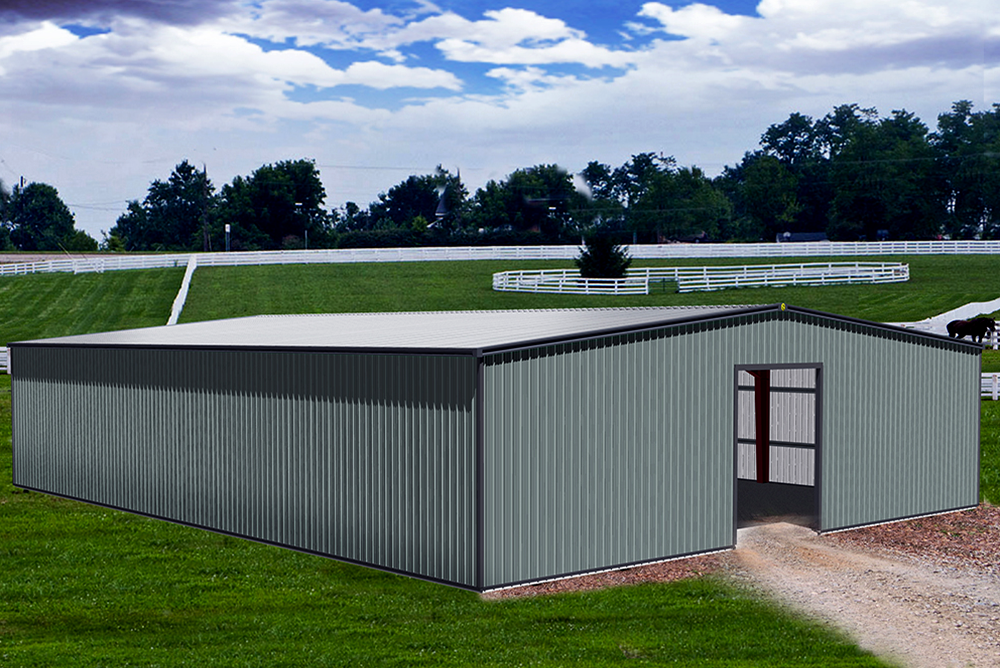 Looking to dial in the specifics and put together a budget for your building project? Here are a few questions to help you determine your price point.
What will the building be used for?
Will the building be private or commercially owned?
Where will the building be located geographically?
Are severe weather conditions a concern?
What items will occupy the building?
How many entrances are needed?
Do you need a garage or windows?
Typically, a steel enclosure of this size is used as an aircraft hangar, warehouse, commercial office, or equestrian building. The purpose of the structure will dictate the answers to several of the questions above.
Looking for more information? Let Sunward help. Get a steel building price quote today.
Get Detailed 80'x100' Quote