Sunward Steel Building Features
Standard Features Apply To ALL Buildings:
• Engineered Certified Permit / Erection Drawings
• Engineered Certified Anchor Bolt Plans and Letter of Certification
• Solid I-Beam Built-Up Main Frame Construction
• 50 to 55 KSI High-Strength Plate Steel
• Submerged Arc-Welded Frames
• A-325 High-strength Bolts at Primary Framing
• Factory Primed Girts, Purlins and Frames
• Pre-punched Framing Members
• G90 Galvanized Gable Sheeting Angle
• 26 & 24 Gauge High Rib Sheeting w/Purlin Bearing Leg
• 80 KSI, AZ55 Galvalume Sheeting
• 80 KSI, Colored Sheeting
• 26 & 24 Gauge Eave and Gable Trim
• Pre-marked Parts for Easier Erection
• Factory Limited Warranty Direct to customer
• Supplier Warranty Pass-through to Customer When Applicable Per Terms & Conditions
• Independent Trucking Company with Trained Drivers to Assist with Inventory of Parts at Job Site
• Mastic Sealant on Roof
• Long-life Self-drilling Screws w/ Pre-assembled EPDM Washers
• Eave Closures, Base Closures and Endwall Gaskets
Special Features Beyond Others:
• Siphon Groove Sheeting with Hi-Rib Panels to Disperse Water, No Soggy Insulation, Bleeding rusty fasteners
• Double-Sided Flange Bracing on Frames
with extra bolts
• Extra Rugged Main Frame Haunch for High Winds and Seismic Loads
• Base Sheeting Notch
• G90 Galvanized 16 gauge Base Angle
• Extended Die-formed Corrugated Ridge Cap up to 4:12 Roof Pitch
• Girt & Purlin Overlap with Bypass Application
• G90 Galvanized Purlin Bridging & Girt Sag Angle
• Professional Manufacturing to meet all codes, codes will vary from various locals.
• Three large Sunward Factories
• Delivery to site
DUE TO ON GOING PRODUCT IMPROVEMENTS / MATERIAL SPECIFICATIONS. STANDARD FEATURES SUNWARD RESERVES THE RIGHT TO CHANGE SPECIFICATIONS WITHOUT NOTICE.
Our Exclusive Anti-Leak System ®
Sunward Steel Buildings are the only metal building with the Exclusive Anti-Leak System ®. This system brings you unmatched quality for your building. The secret to the Anti-Leak System is really just a special eye for detail as it comes down to the little things that help keep your building water tight, such as: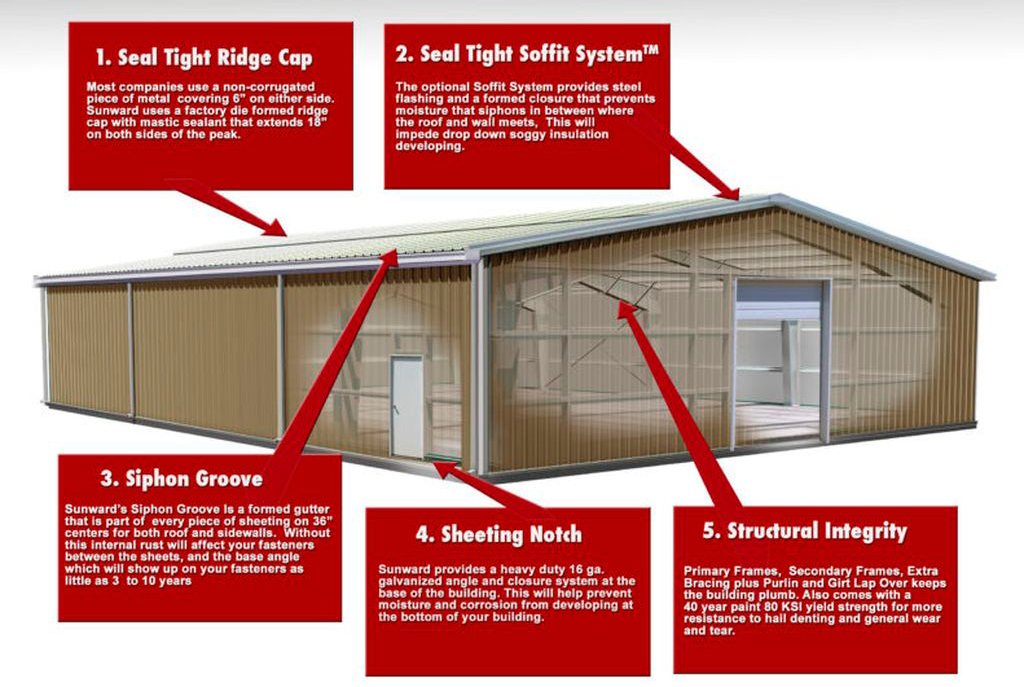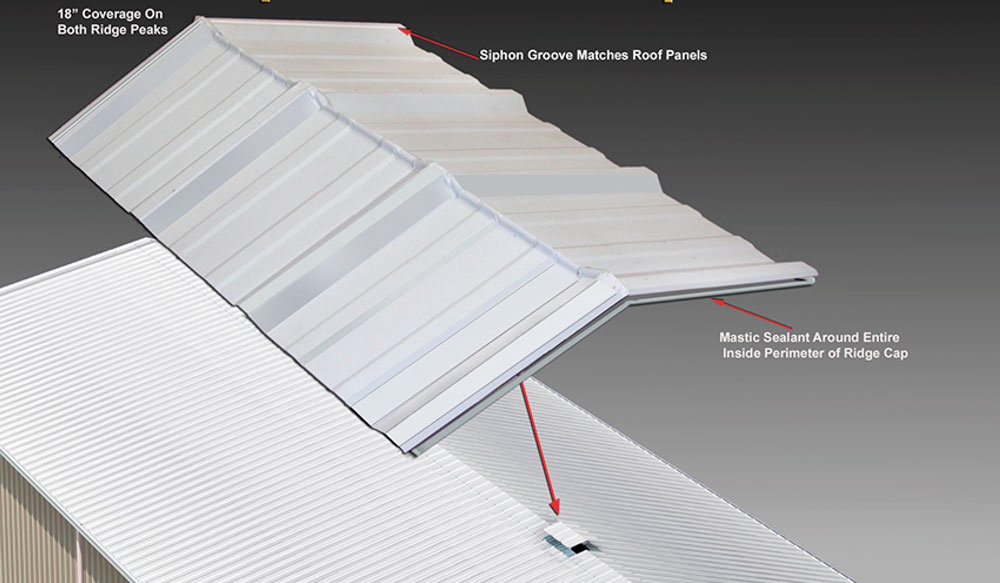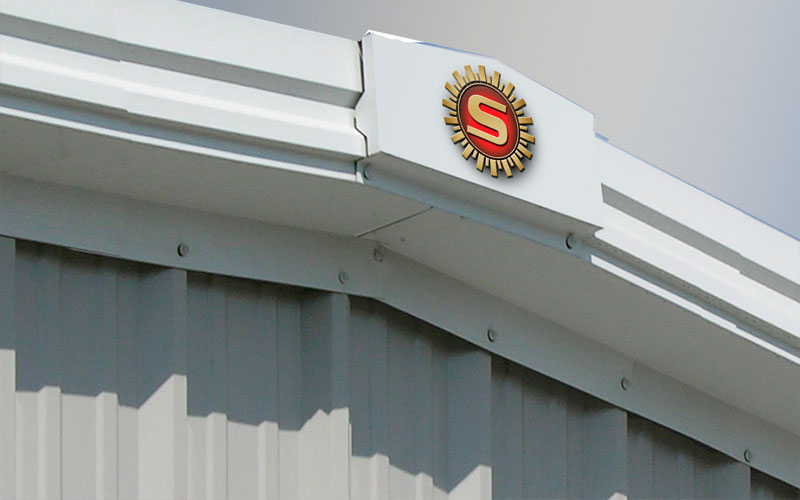 Exclusive Seal Tight Gutter Detail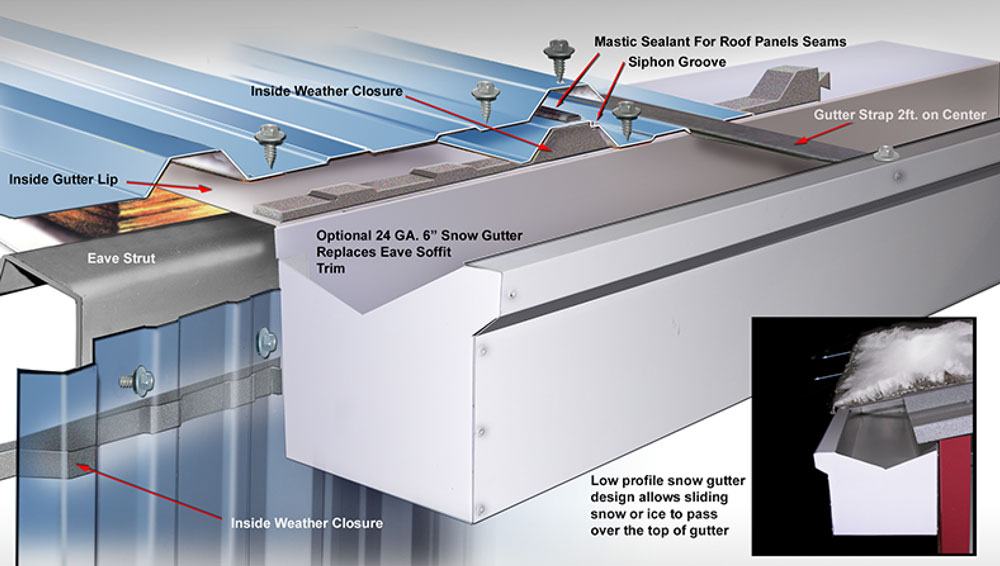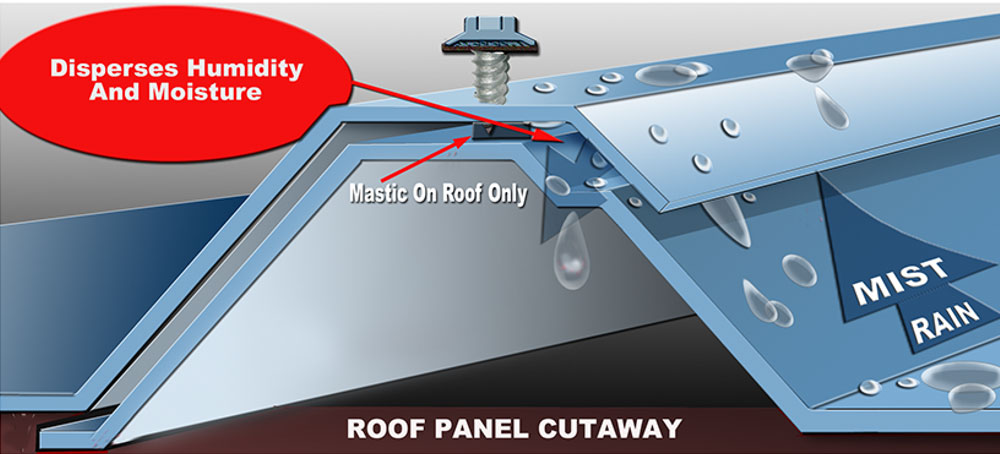 Extra Fasteners For Strength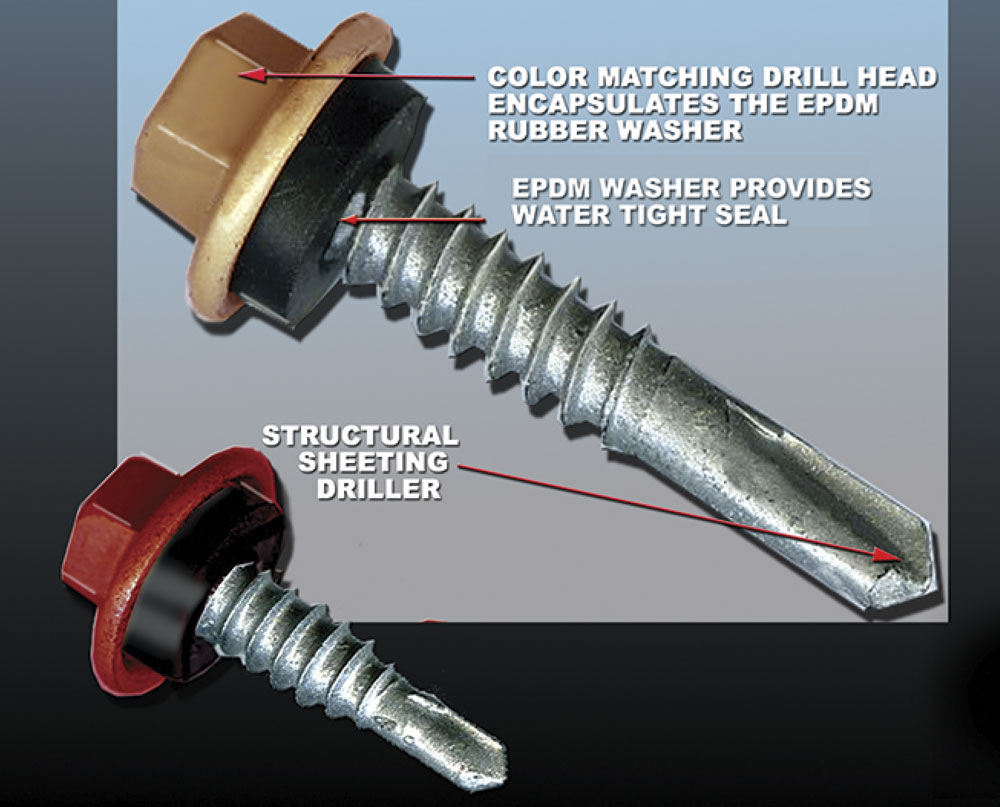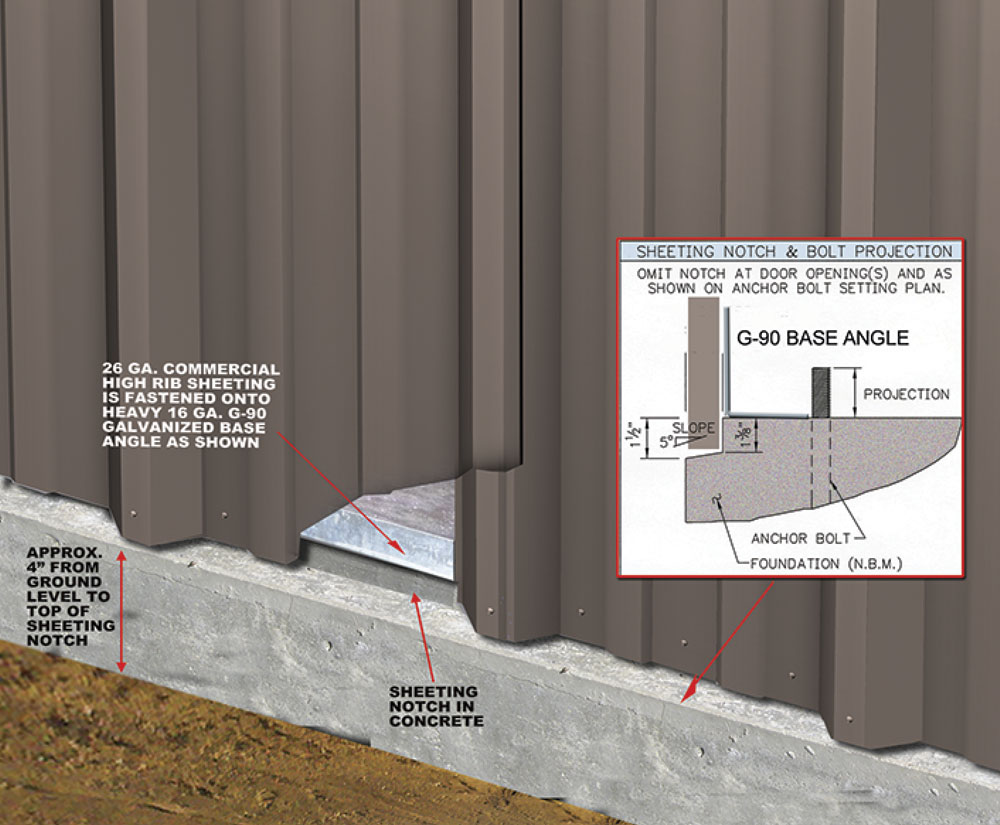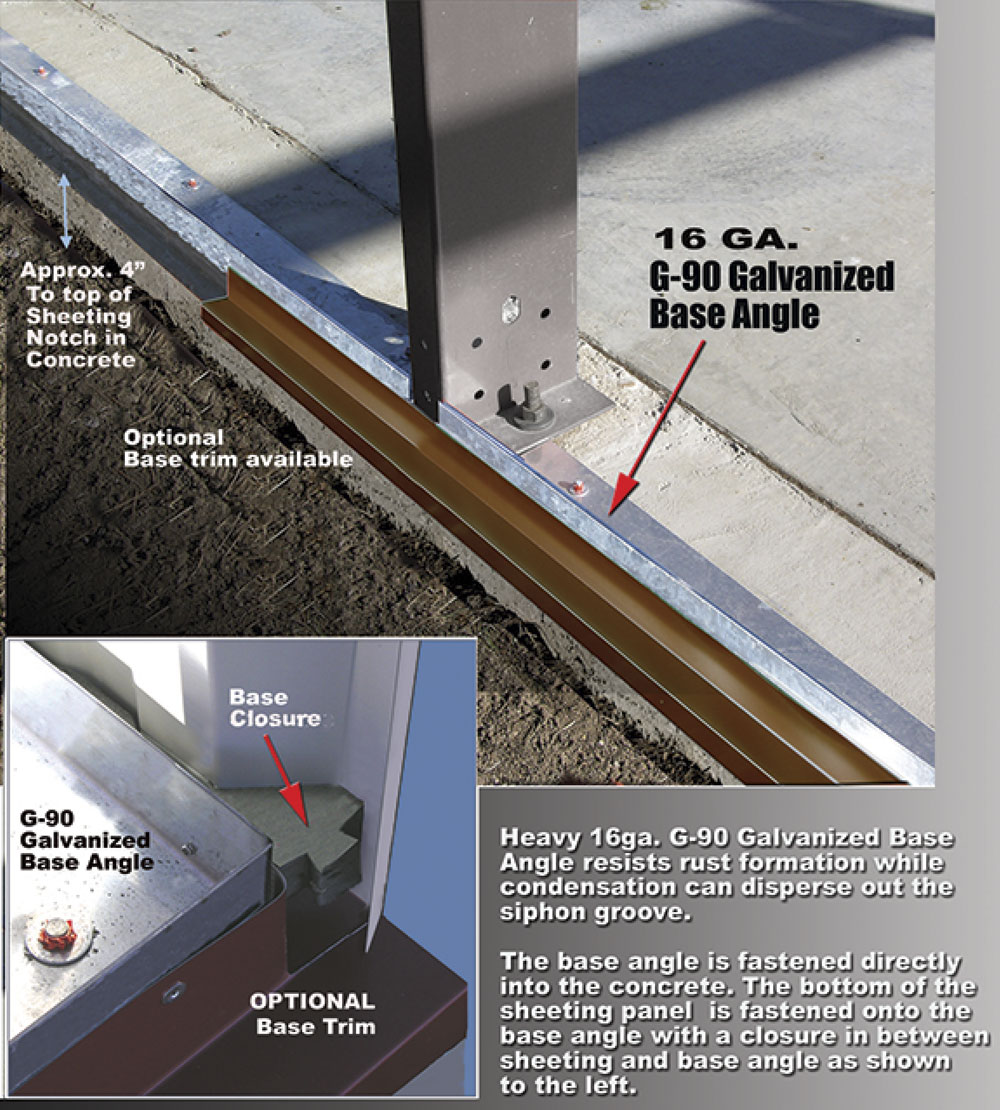 20 Ga. Walkdoors (Optional)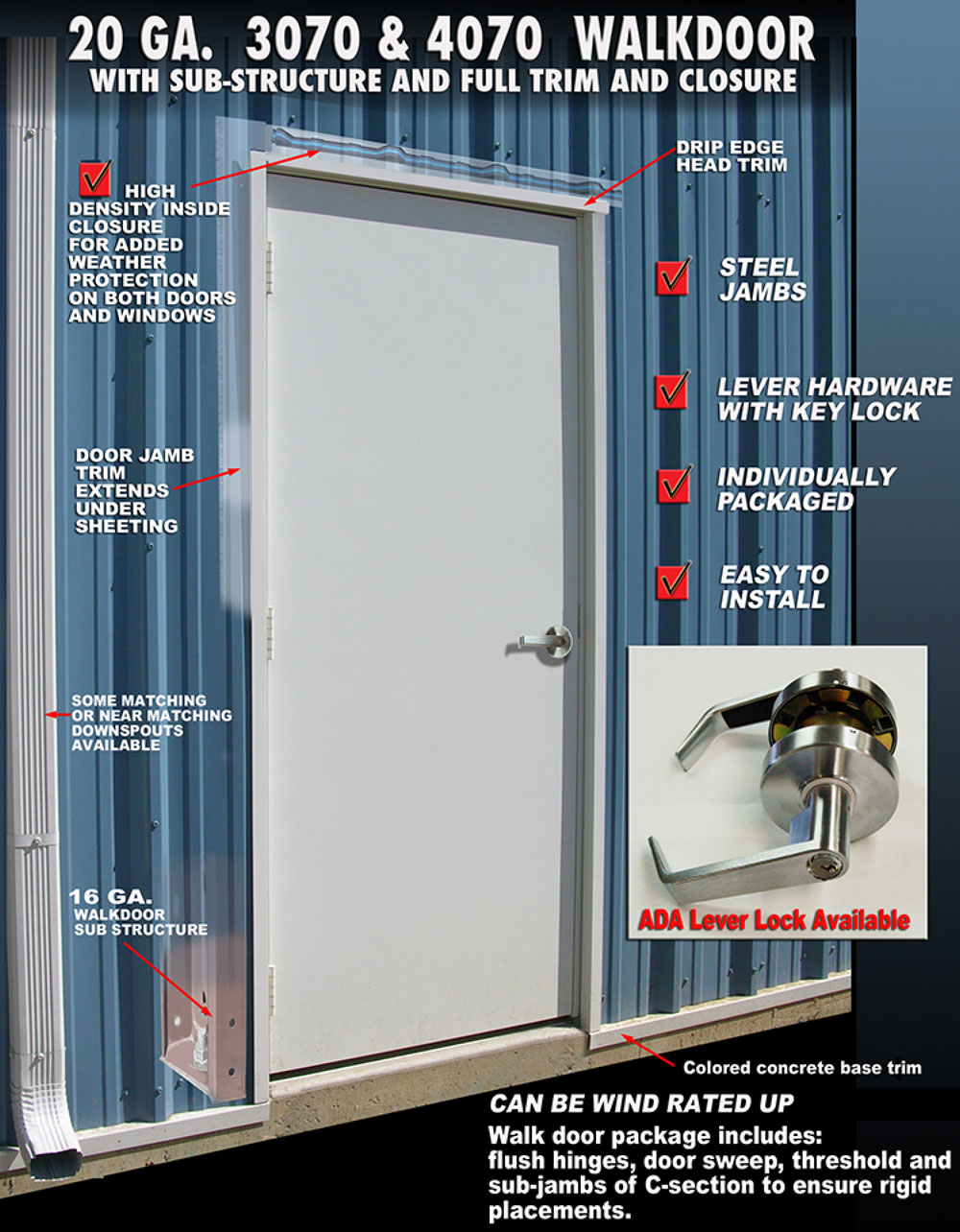 Full Wrap Overhead Door Trim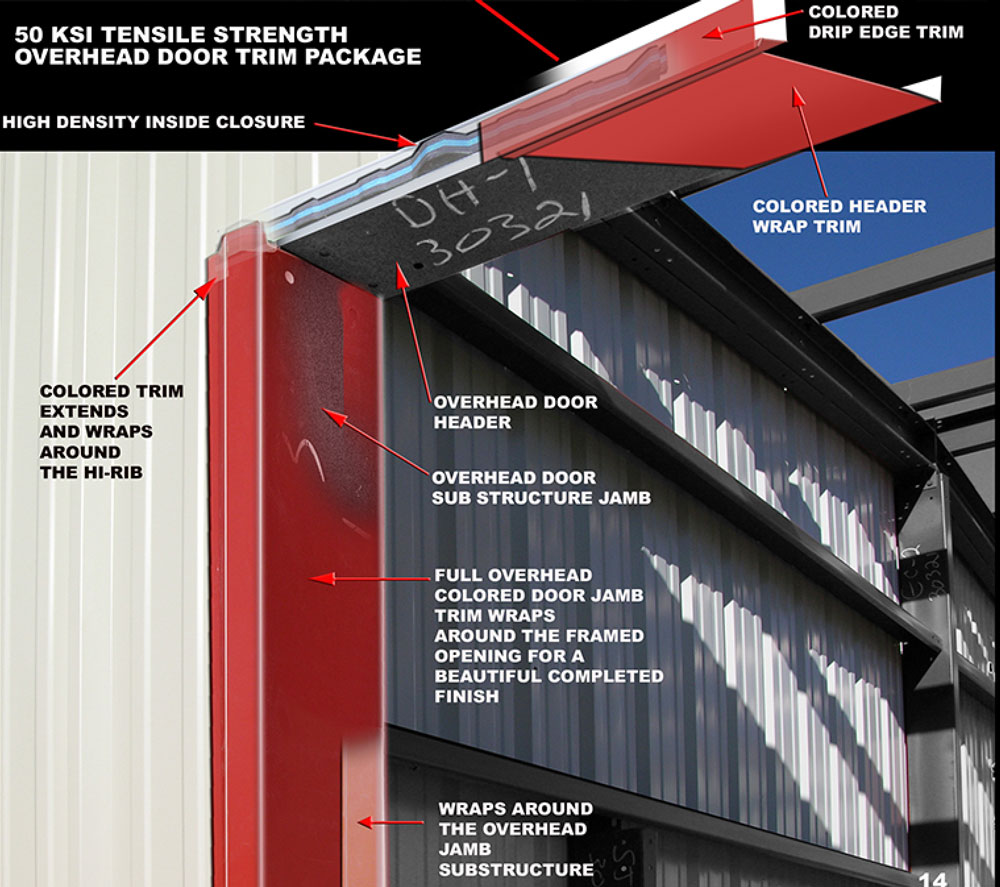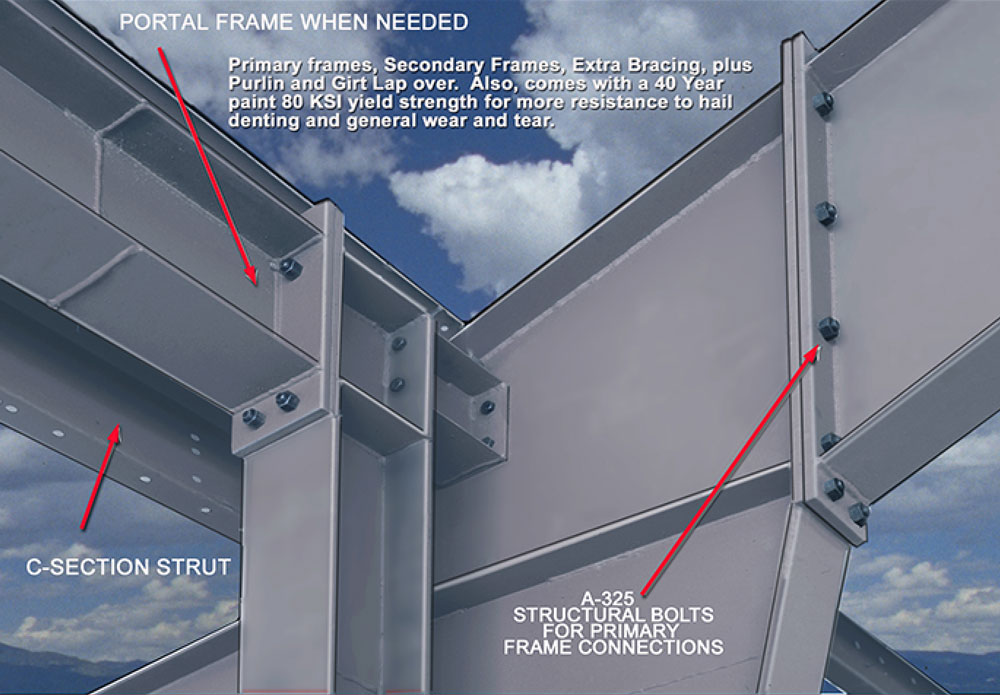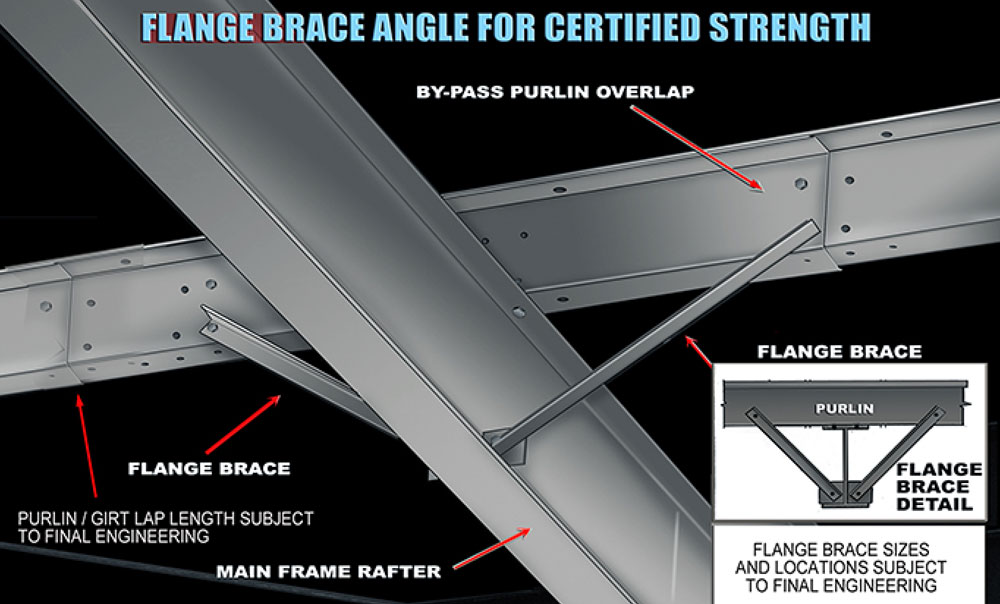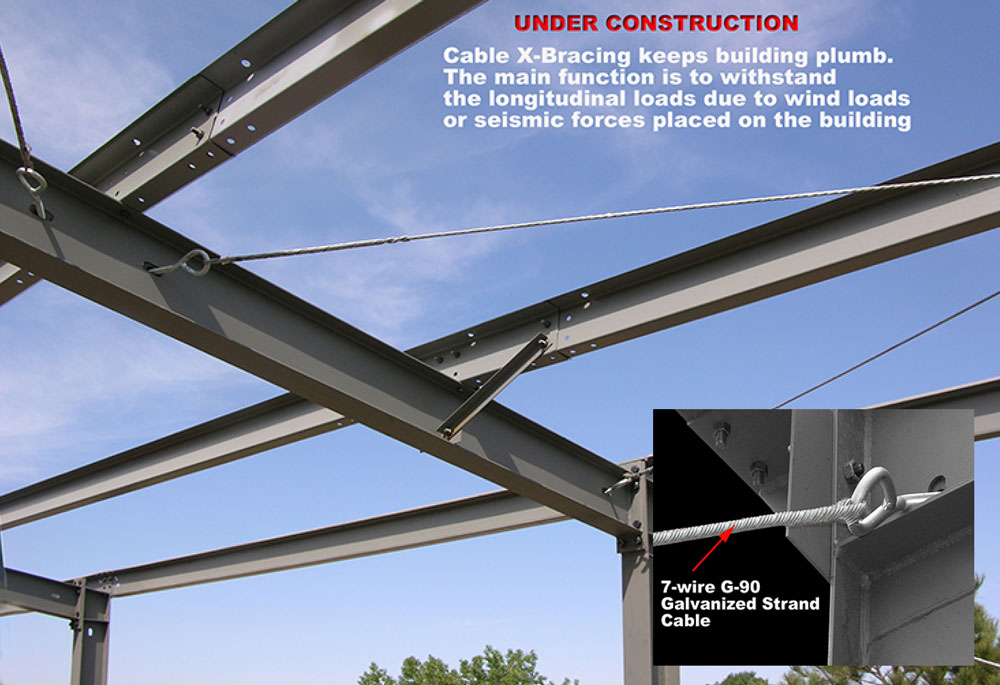 Wide Range of Color Options
We design buildings with a wide range of color options.  From our consultative meetings, we draft up all the necessary specifications that meet your unique requirements. Even down to the color you desire so your building is not only right for you, but it is beautiful, too. Our colors span everything from white to varieties of red, blue, green, and more.